Sincere innovation and harmonious dedication
Quality Management
---
Quality Management
The company always adheres to the quality concept of "product quality is designed", continuously carries out total quality management, conducts quality management research and planning since the start of the project, and summarizes and summarizes quality management data according to the process through technology research and development, supplier certification, raw material audit, production process control, finished product inspection, customer satisfaction survey and other methods, with the purpose of "customer satisfaction" to ensure to provide customers with better products and services.
EHS Management
The company implements EHS site and network management, and carries out layer-by-layer management according to the guiding ideology of "people-oriented, life first, safety first, scientific management, advanced prevention and implementation", constantly warning the enterprise safety culture and escorting the sustainable and healthy development of the enterprise.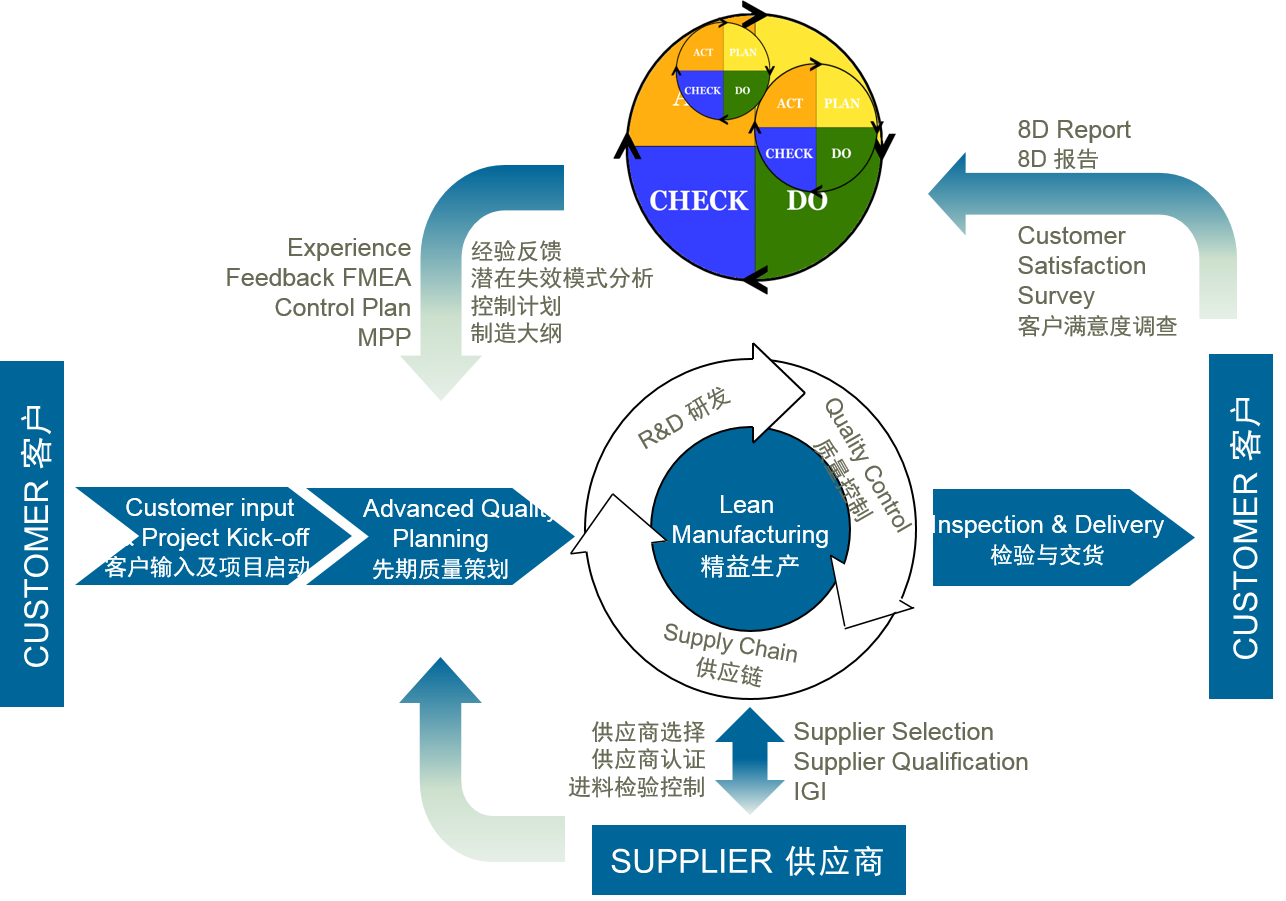 Contact Us
Address of Marketing Department: 18E, Feizhou International Building, 899 Lingling Road, Xuhui District, Shanghai
Telephone: 86-21-54198392
Fax: 86-21-54245612
Headquarters Address: Zhaomin Green Industrial Park, Lusigang Town, Qidong City, Jiangsu Province
Telephone: 86-513-83272222
Fax: 86-513-83273600
Email: dawntine@dawn-tine.com
Mobile website
WeChat Public Number
---
Copyright © 2016 Nantong Dawntine Electrical Materials Co.,Ltd.