Sincerity, Innovation, Harmony And Dedication
---
Located in Qidong, Jiangsu Province, Nantong Dawntine Electrical Equipment Co., Ltd. was established in 1985 with an area of 50,000 square meters. It was awarded as one of Top 50 Enterprises in Qidong, Gold Metal Enterprise in Qidong, Top 20 Enterprises for Tax-paying in Qidong, Jiangsu High-tech Enterprises in the past years.
Dawntine mainly provides insulation and molding structural parts of rotors and stators for large electrical generator factories at home and abroad. It has lots of composite molding technologies, which make it a domestic first-class R&D and manufacturing base in the field of professional insulating materials for electrical generators. Patented products in the company include: stator tapered ring series, support ring series, high-strength insulation fasteners, and resin binding straps and other stator end insulations for electrical generator; Stator slot wedge series, corrugated plate, washer under wedge and other stator insulations with inserted line for electrical generator; rotor slot insulation series, peelable turn separator series, washer and other rotor insulations, as well as air-guided ring, insulating material junction devices, etc.. All products have been successfully applied in 300MW, 600MW, and 1000MW of thermal power and nuclear power generator units. Products have been running for 30 years and acquired praise from customers.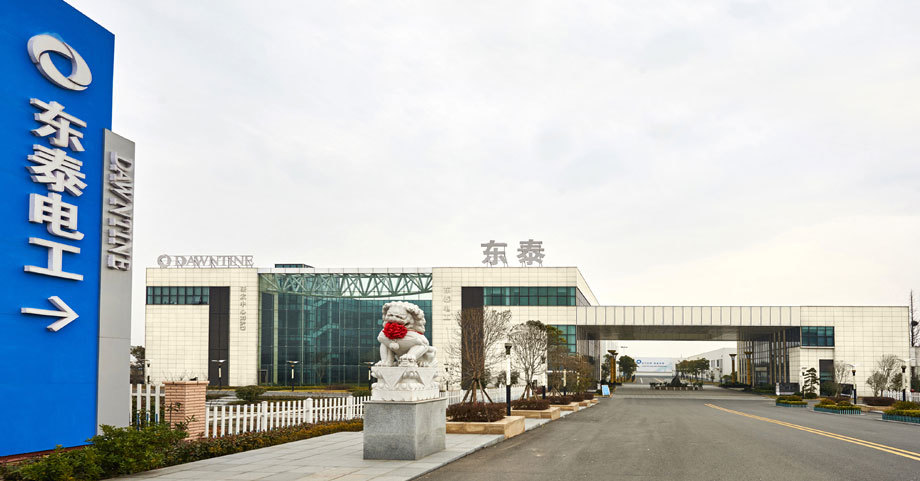 Contact Us
Address of Marketing Department: 18E, Feizhou International Building, 899 Lingling Road, Xuhui District, Shanghai
Telephone: 86-21-54198392
Fax: 86-21-54245612
Headquarters Address: Zhaomin Green Industrial Park, Lusigang Town, Qidong City, Jiangsu Province
Telephone: 86-513-83272222
Fax: 86-513-83273600
Email: dawntine@dawn-tine.com
Mobile website
WeChat Public Number
---
Copyright © 2016 Nantong Dawntine Electrical Materials Co.,Ltd.